01/04/21 UPDATE
Grand Opening
The Head Boy and Head Girl cut the ribbon and officially opened the playground. Pupils spent an afternoon exploring every inch of the playground and playing with the amazing equipment. It is great to see the smiles on all the pupils faces!!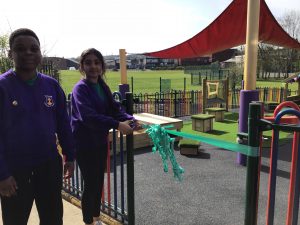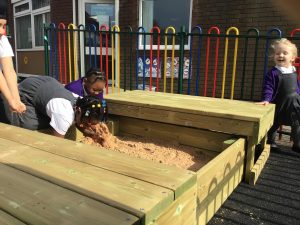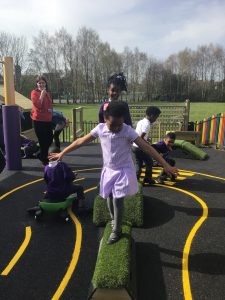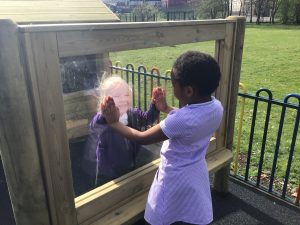 31/04/21 UPDATE
It has been a long wait to get the playground looking this amazing!! All our hard work in Autumn Term (preparing the site and designing the playground) has come to fruition with this gorgeous playground for the Reception pupils.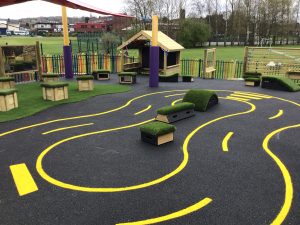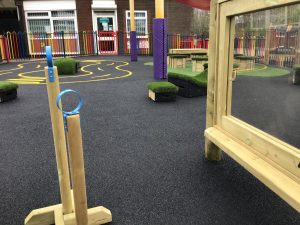 30/03/21 UPDATE
An amazing transformation today!
The lines for the track have been cut today and are now awaiting the yellow strips. The sail has been erected and the equipment is starting to be added. The children are so excited and can't wait to get in there to play!!! (It won't be long now!!)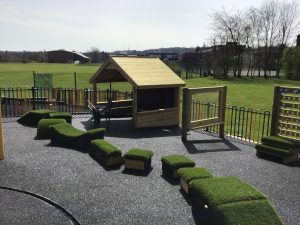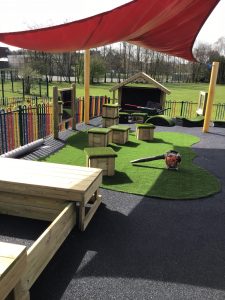 29/03/21 UPDATE
Today the giant mirror and the start of the water play area was added to the EYFS playground. The builders also laid wet pour over the surface to make it soft and safe. Tomorrow the lines for race track will be painted!!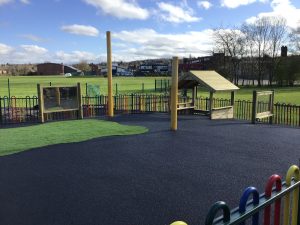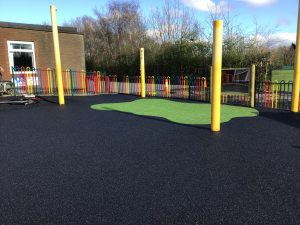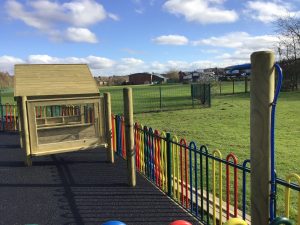 26/03/21 UPDATE
Wow, what a transformation today! The surface has been laid and the grass is also down! It is starting to really take shape! The pupils can't wait to see the racing track which will be next to the grassed area.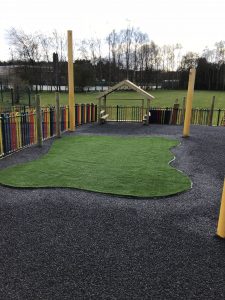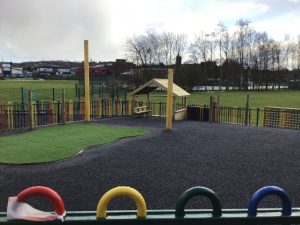 25/03/21 UPDATE
The EYFS playground is starting to be transformed into a great space. We had a slight delay this week with some troublesome tree roots but we are now back on schedule.
Some of the structures are starting to be put into place and the ground is being prepared for the soft surface to be laid.
The children have been closely monitoring the progress of the building work and are very excited to get a new space to explore.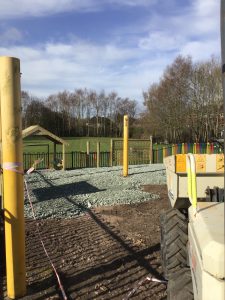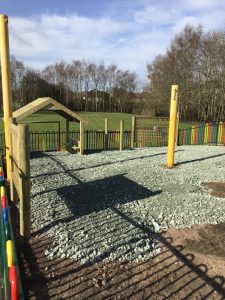 5/03/21 UPDATE
Today staff have cleared the EYFS playground area ready for work to start in the next couple of weeks.